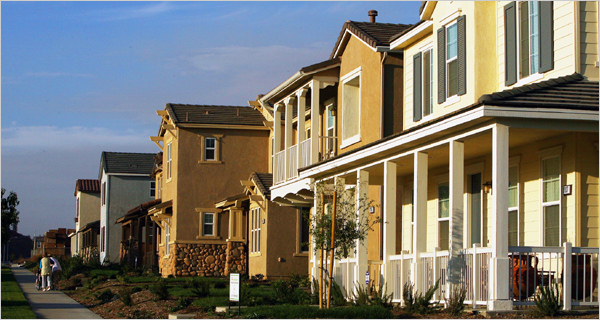 4S Ranch real estate development began in the early 2000s and was finished in 2014. In 1987, a business park was developed in the area. The origin of the name 4S Ranch is not specifically known. The first recorded owner of the area in which 4S Ranch is currently located was an Englishman named Joseph Snook. He purchased the land around 1845.
The property changed hands several times over the next century. In 1938, the property was sold to the Ralphs family, owners of the southern California grocery chain. The third generation of the Ralphs family received approval in 1984 from the county to develop 634 acres of the property, with the rest set aside for development at least until after 1992.
Today, 4S Ranch encompasses more than 2,900 acres and 4,700 homes clustered around a traditional town center.
4S Ranch has three main retail areas: the 4S Ranch Village Center, 4S Commons Town Center and the 4S Health Center. Residents can access a wide range of services from grocery, shopping, dining, health care, and more. The 4S Ranch County Library is focused on providing resources and serving as a community gathering place to the area's children and youth.
4S Ranch is known for being "community focused". Every year, they put on a number of different events including Summer Movies Nights, Concerts in the Park, a 4th of July Festival and Fireworks, a Fall Festival, a Pumpkin Festival, Thanksgiving 5k/10k, and even an Annual Easter Egg Hunt.
There are seven parks in the community. These are: 4S Ranch Sports Park, 4S Ranch Community Park, Patriot Park, Liberty Park, Homestead Park, and Heritage Park.
All of the schools in 4S Ranch are within the acclaimed Poway Schools district. There are three elementary schools in 4S Ranch: Del Sur Elementary, Stone Ranch Elementary, and Monterey Ridge Elementary. Oak Valley Middle School and Del Norte High School serve the older students. The newly opened Design 39 is a K-8 School. There is also a private Christian school in the area.
4s Ranch Real Estate
4S Ranch Real Estate offers a variety of property types and price points. From condos and townhomes up to detached homes and larger estates, there's something for everyone at 4s. The median price for a detached home in 2015 was $760,640.