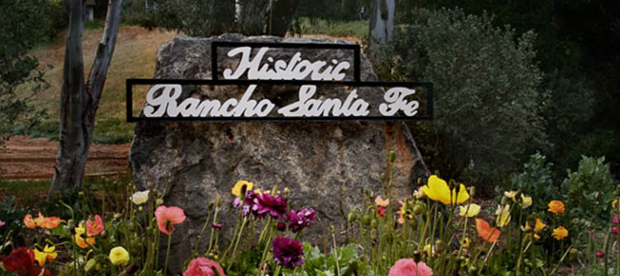 Rancho Santa Fe – luxury estates and resort lifestyle
Known locally as "The Ranch," Rancho Santa Fe has a population of approximately 3,000 and is an unincorporated community of San Diego County. Four miles inland from the Pacific Ocean, Rancho Santa Fe is the most-affluent area of San Diego County. The area has a rural feel with winding roads, rolling hills and citrus groves. Driving along its curving roads you can see multimillion-dollar homes on large lots meticulously landscaped. You are also likely to see horses, as there are many homes with spacious equestrian areas. The area has been home to many noted residents, including Howard Hughes, Douglas Fairbanks, and Bing Crosby. More recent RSF residents include Bill Gates, former owners of the Padres John Moores, actress Genna Davis, Jenny Craig, golfer Phil Mickelson, pro snowboarder Shaun White,  and Man vs. Wild star Bear Grylls.
Rancho Santa Fe was originally part of the former Rancho San Dieguito, a 9,000-acre land grant dating to 1845. In 1906, the land was sold to the Santa Fe Railway Company. The railroad planted eucalyptus trees to make ties for their railroad tracks, but the trees produced wood too soft for ties, and that project was abandoned. By the 1920s, Rancho Santa Fe became one of California's first planned communities. The area was subdivided into ranches and large estates. In 1922 master architect, Lilian, Rice received a commission to design an entire Spanish Colonial village, perhaps not as the real ones were, but as they certainly should have been in an ideal world. In 1989, Rancho Santa Fe became a State Historic Landmark and, in 2004, a California Cultural Landmark.
In the historic heart of this community is the "Village" where there is a post office, a small grocery market, a senior center and number of financial institutions. For dining, there are upscale restaurants including Mille Fleurs, Delicias, Dulce Pane E Vino, and Morada and Veladora at Rancho Valencia. Casual dining options include Thyme in the Ranch, Caffe Positano, and 067 Eatery. There are no nightclubs here, however Mille Fleurs features live music Wednesday through Saturday evenings. The Village hosts many events for Rancho Santa Fe residents, including the annual 4th of July Parade and Celebration.

Rancho Santa Fe has a number of world-class golf courses: Morgan Run, The Farms Golf Club, The Crosby, Del Mar Country Club Golf Course, The Bridges and Fairbanks Ranch Country Club. Located just north of the village, the Rancho Santa Fe Tennis Club was established in 1962 exclusively for the residents of the Covenant of Rancho Santa Fe. The club features ten hard courts and two clay courts.
"Rancho Santa Fe has many strict architectural design codes," said Dana Evanson who works at the Rancho Santa Fe Historical Society information center. Evanson explained that Rancho Santa Fe has been able to preserve much of its rural ambiance and historic architectural character due the "covenant." Under the authority of the Protective Covenant, the Rancho Santa Fe Association must approve any architectural changes in the area that encompasses nearly 6,200 acres which has been subdivided into its current inventory of about 1,930 separate parcels. All the traditionally styled Spanish, Mediterranean or ranch style homes must meet standards set by a design board that strives to ensure even 18,000 square-foot buildings blend into the landscape. The goal is to adapt to changing conditions while preserving the fundamental goals established in the 1920's.
Rancho Santa Fe Real Estate:
The median household income in this community is $172,697 – one of the highest income communities in the U.S. Forbes reported Rancho Santa Fe Real Estate as being one of the most expensive in the United States and California. In 2015 the median price of homes in Rancho Santa Fe was $2.4 million. There are a number of homes currently listed for over $10 million.
This is the good life for those wealthy and lucky enough to live in Rancho Santa Fe. For the rest of us we can enjoy driving along its scenic winding roads, and savor the cuisine and ambiance at restaurants in the charming village.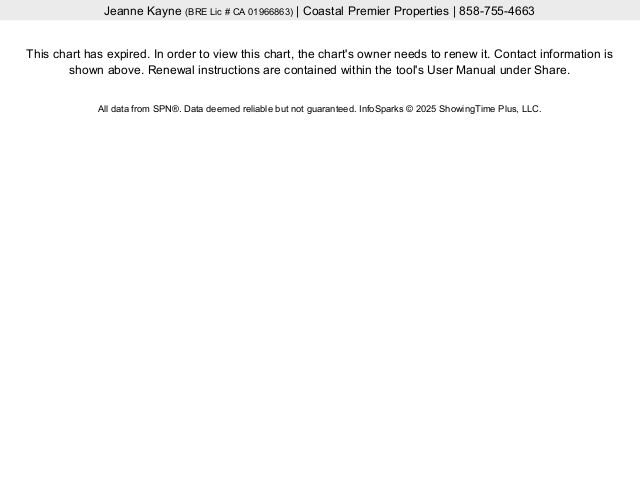 Source: townblip.com