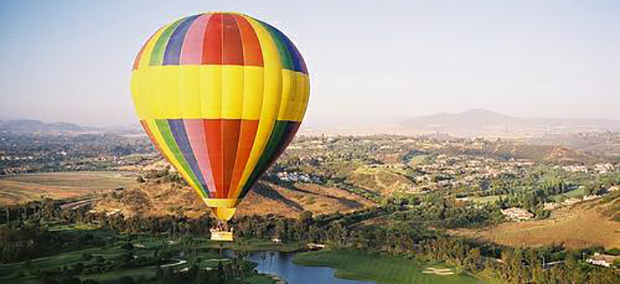 Carmel Valley San Diego Real Estate

Carmel Valley is a master-planned community with a population of over 42,000. Families with children are attracted by the area amenities and good schools. Easy access to much of San Diego County make the commercial center of Carmel Valley ideal for corporate offices, hotels, shopping and restaurants. The median sales price for Carmel Valley San Diego real estate in Aug. 2015 was $1,107,500. Property prices for Carmel Valley San Diego Real Estate range from $300,000 to over $2 million.

Having moved to Carmel Valley in May 2010, Margo Turner emphasized the importance of finding a quality home for an affordable price.
"After selling my property in Del Mar, I was looking for a home that had integrity in the way it was built and maintained the quality I was accustomed to while still keeping within my budget. With such criteria, I searched high-and-low throughout Del Mar and Solana Beach, coming up empty-handed. When I extended my search to Carmel Valley, I found a property that met my needs as well as those of my boys."
Upscale Community in Beautiful Coastal Valley
Recreational options include many neighborhood parks, a community recreation center, athletic clubs, golf and the nearby beaches at Torrey Pines and Del Mar. An early experimenter in smart growth, Carmel Valley includes open space areas and an extensive trail system.
"Everything is very centrally located and accessible," Turner said. "It was a very well thought-out community to say the least."
Located on Del Mar Heights Road and El Camino Real, the Del Mar Highlands Town Center provides a plethora of boutique shops, Ralphs, Jimbo's grocery stores, Cinepolis Movie Theatres, fitness and dance studios, financial institutions, and eateries galore, including Taverna Blu, Searsucker, Casa Sol Y Mar, The Village Mill Bakery, Urban Plates, Carnitas Snack Shack, and more!

The Town Center is offset by Piazza Carmel, a plaza with alternative shopping choices located on the corner of Valley Centre Drive and Carmel Creek Road. The plaza, accessible from Highway 56, provides a selection of retail shops, health and beauty and service stores along with a VONS grocery and restaurants like Soup Plantation and Spices Thai Cafe.

On the eastern side of Carmel Valley newly built shopping center, The Village at Pacific Highlands Ranch, boasts a Trader Joe's, The Baked Bear Ice Cream Sandwich Shop, Starbucks, Urban Girl Accessories, and many more proposed boutique shops and restaurants.
The community's amenities make the commercial center of Carmel Valley ideal for corporate offices, hotels, shopping and restaurants, according to San Diego Coastal Chamber of Commerce.
Based on feedback from local residents, one of the most touted resources in the community is the Carmel Valley Community Park & Recreation Center located at 3777 Townsgate Drive. The Recreation Center features outdoor courts, a tot lot, playgrounds, picnic areas, a multi purpose athletic field, tennis courts, a full size gymnasium, meeting room, game room, a craft room, full size kitchen and a swimming pool. The center offers programs for adults and children each season with athletic activities, leagues and classes available such as acting, art, flag football, basketball, soccer, softball, dance, cheerleading, gymnastics, tumbling and self defense. For more information, visit their website.

The neighborhood parks are a mainstay for families and members of the community. Carmel Valley parks include Ashley Falls Park, Carmel Creek Park, Carmel Del Mar Park, Solana Highlands Park and Torrey Highlands Park.
"The parks in Carmel Valley are incredibly beneficial for the community as most of the properties are small, making the need for well-maintained public outdoor areas much greater," community volunteer and Recreation Council member Ginny Barnes said. "The parks are integrated throughout the community and conveniently located for residents."
Carmel Valley is bordered by Pacific Highlands Ranch to the north, Los Penasquitos Canyon Preserve and Torrey Hills to the south, Pacific Highlands Ranch and Del Mar Mesa to the east and Torrey Pines to the west. Although this slice of San Diego real estate is tucked away from the coast, its rolling hills, plethora of amenities and green foliage is a treasure for its residents.
Source: townblip.com