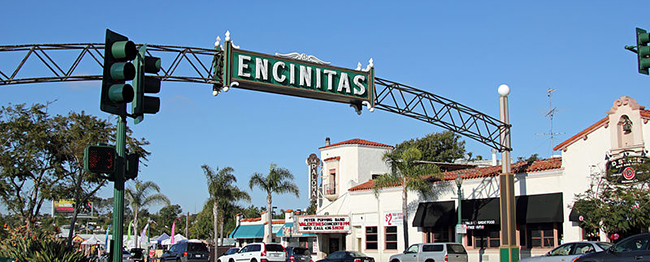 Encinitas has a population of over 60,000. Incorporated in 1986, Encinitas includes includes the communities of Cardiff by the Sea, Leucadia and Olivenhain. For people thinking of moving to Encinitas, the lifestyle here is classic "surf city." Great weather, schools, parks, restaurants and shopping attract people to move here even if they don't surf. Encinitas Real Estate encompasses a range of price points and property types.
Along the mostly over built, franchised outlet covered crowed stretches of the coast, you can still find a slice of classic California beach town in a new thriving "Old" Encinitas. Ranked one of the "Best Surf Towns" in the U.S., this affluent, yet still laidback, community includes professional surfers, skaters and surfing industry icons. You would be hard pressed to find a backyard or garage that doesn't have a surfboard or two (or ten).
Highway 101 is the mother road of coastal California, and the stretch that runs through Encinitas in San Diego's north county has been preserved better than almost anywhere else in the state, with its historic road signs and cherished landmarks. Though Encinitas has grown significantly over the years, most of the change has happened on the east side of town, known as "New Encinitas" with "Old Encinitas" maintaining its spirit of a true beach town. The bookends to Old Encinitas are Swami's surf beach at the south end, and the La Paloma theater at the north end. Swami's was named for the hermitage, built in 1937 for Paramahansa Yogananda and the Self-Realization Fellowship. The northern bookend is the La Paloma theater, which opened in 1928 and was one of the first theatres to show "talkies."
Encinitas Real Estate
Old Encinitas has been able to maintain the feel of the past with historical Encinitas Real Estate preserved alongside a mix of boutiques, resale clothing stores, sidewalk cafes, restaurants and retail stores. Maintaining its "Main Street America" identity while transitioning into a tourist destination and a burgeoning business district has been a slow process. The first new retail space to be built in downtown Encinitas in more than 20 years, the unique Pacific Station project creates a synergistic environment combining the very best of beach living, working and shopping. Being located next to the Encinitas transit center, one block from the civic center and downtown library and a few blocks from Moonlight Beach might just make driving a thing of the past. The mixed-use Pacific Station includes approximately 40,000 square feet of prime retail space, some 9,000 square feet of professional office space, and 48 residential units; all constructed over two floors of underground parking. While Old Encinitas has added more modern additions over the years, such as Whole Foods Market, Solace & The Moonlight Lounge and Union Kitchen & Tap, classic spots like the local used bookstore, The Potato Shack, and Swami's Cafe still have a place along the 101. A weekly Farmer's Market rounds out Encinitas' small town charm.

About two miles from the coast is the newer commercial district along El Camino Real. Here you'll find auto dealerships, Target, Home Depot, and other retail stores and restaurants.
Further east still and you'll encounter the charming, semi-rural area of Olivenhain: a collection of rambling estate homes and horse properties that run up against the back of exclusive Rancho Santa Fe.
There are a variety of homes, condominiums, apartment and mobile home parks in Encinitas. Many homes were built over 25 years ago. In 2015 the median price for single-family homes was $1,311,284. The median price for condominiums in 2012 was $519,693. There are also a number of retirement communities including Silverado, Seacrest Village, Atria, and Sommerford Place.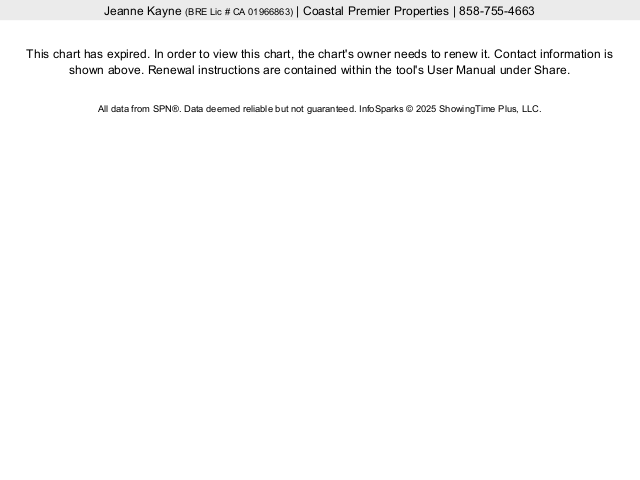 Source: townblip.com