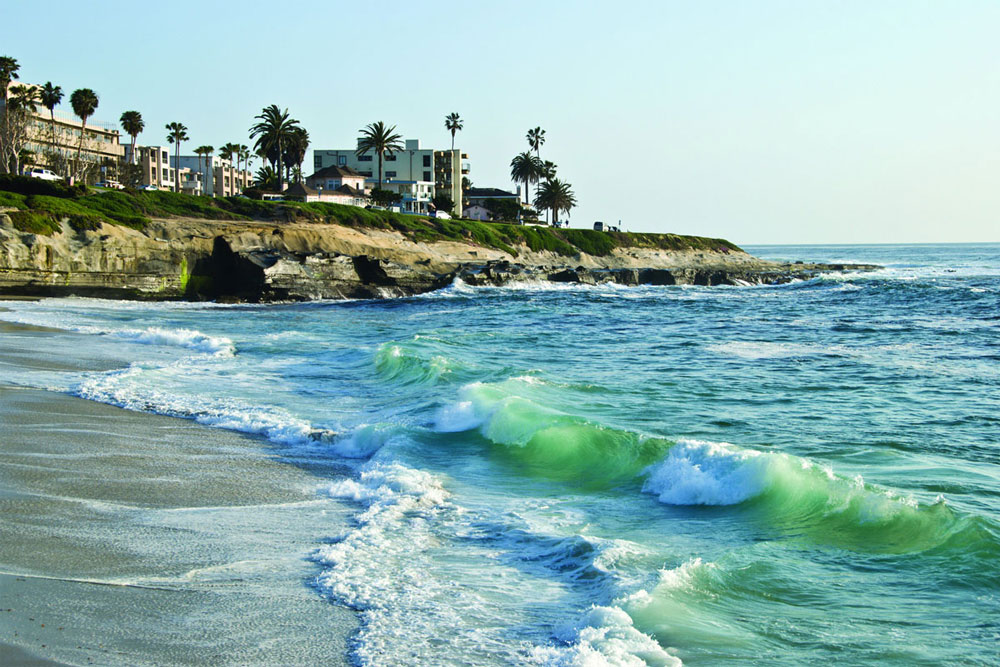 With seven miles of majestic coastline, La Jolla is famous for its beautiful beaches and its real estate. La Jolla is one of the most affluent communities in the United States. The median price of La Jolla real estate in 2015 was $2.3 Million.  Artifacts have been found indicating that Native Americans settled here nearly 10,000 years ago. La Jolla Cove has some of the clearest water of all San Diego beaches, making it ideal for scuba diving and snorkeling. The north facing cliffs rise up dramatically. The cliffs have a number of sea caves that are popular with kayakers. At a spot above the caves known as "Deadman's" you can see all the way to Dana Point on a clear day. Just north of the Cove is La Jolla Shores – called "The Shores" by locals. "The Shores" offer waves that are gentle, making this sandy beach a favorite for swimmers. La Jolla is also known for having some of the best surfing spots in California, including Windansea, Big Rock, Bird Rock and Blacks Beach. The local sea lion population is also a popular attraction…they can be found swimming in the waters of the cove or lounging on the beaches and rocks near the sea caves.
In 1850 the lands of La Jolla became incorporated as part of San Diego. In 1869 two brothers, Daniel and Samuel Sizer, each purchased 80-acre plots for the price of $1.25 per acre here from the city. Their plots of land, located between Fay Street and La Jolla Boulevard, would be worth nearly $2 million per acre today. La Jolla's downtown "Village" offers a variety of upscale shopping and elegant dining. Some of Southern California's finest cuisine can be found here. For a world-class dining experience, try the Crabcatcher, George's at the Cove, or Eddie V's Prime Seafood. For more casual, but still amazing fare, try the Cottage, the Coffee Cup Cafe, or Cody's La Jolla. For shopping you'll find charming boutiques, jewelry stores and high-end art galleries.

There is more to La Jolla than just fun in the sun. This community is home to serious research institutions including The University of California, San Diego (UCSD), the Salk Institute, Scripps Institution of Oceanography, the Stephen Birch Aquarium & Museum. La Jolla has a number of pharmaceutical and biotech companies including The Burnham Institute, Neurgenetics, Molecular Medicine BioServices and Digital Gene Technologies. With art galleries, the Museum Of Contemporary Art and La Jolla Playhouse, there is also cutting edge culture here.
La Jolla Real Estate
In Spanish, La Jolla means "the jewel" – a truly appropriate name for this exquisite community.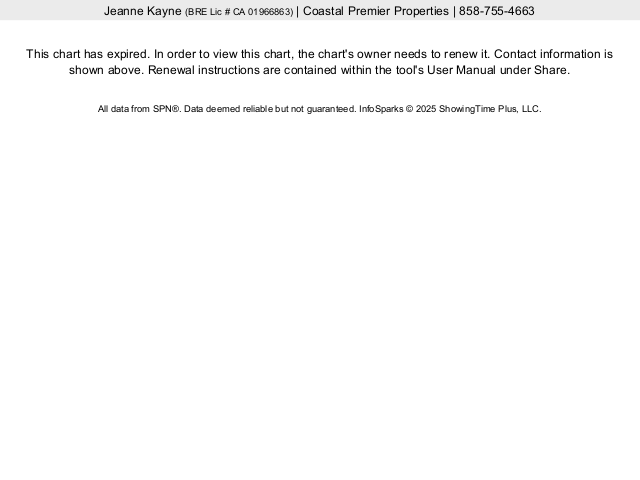 Source: townblip.com